I started my career in marketing, but since 2008 I have edited and published commercial fiction, first at Pan Macmillan and then at Penguin Random House, where I ran Arrow, the commercial paperback imprint of the Cornerstone division. I joined Bookouture in 2017, and am looking for new fiction across all commercial genres, including crime fiction, psychological suspense, women's fiction and reading group fiction.
My career in publishing started at Michael Joseph, a commercial imprint of Penguin Random House. I then joined HarperCollins Fiction before moving on to run the editorial team at Avon.
Being part of a dynamic and thriving company such as Bookouture is incredibly exciting. I have relished the opportunity to shape the list, working with talented authors and colleagues. As a publisher and editor, the thrill of discovering a new writer never gets old. To be able to nurture and grow these writers into repeat bestsellers – that is the biggest thrill of all.
Data and Insights Director
Having spent almost ten years in traditional publishing – creating bespoke data systems/reports and providing analysis and insight – it was a simple decision in Feb 2016 to take the opportunity of joining the ground-breaking & innovative team at Bookouture. The numbers speak for themselves!
Head of Operations and Distribution
I spent 15 years specialising in digital operations before I joined Bookouture in 2017 – beginning in the music industry at Warner Music International and Sanctuary Records, before gravitating to the world of books at Harlequin and supporting a vast number of different publishers at Virtusales (Biblio). I'm delighted to have found a home here at Bookouture. The folks here are without a doubt the most encouraging, inspiring and innovative team of people I've ever had the pleasure to be a part of.
My work here is very much focused on distributing data and creating and improving systems, so that our team can provide the best possible support to our authors and readers.
Contracts, Rights and Author Development Director
​I joined Bookouture in February 2017 after 28 years in publishing both as a publisher, and as an agent with LAW Ltd (now The Soho Agency). Commercial fiction has always been my passion and in 2012 I set up and ran LAW's digital author publishing list, creating some notable Kindle bestsellers in the process, including Tracy Bloom, Tilly Tennant, Emma Davies and Sophie Ranald – all now Bookouture authors.
When Bookouture asked me to join their hugely successful team, it was an obvious and very exciting next step. Here, I run the contracts and rights departments, and manage the submissions process, working with authors both through agents and directly, to develop their work and find the perfect editorial home amongst our brilliant team. I also manage all the communications with our author family and with the trade press, to spread the word about why we are changing the face of global publishing.
I joined Bookouture in 2021 after 10 years in the Rights team at Orion, where I sold a wide variety of rights, including translation and film/TV rights, across the entire Orion list. Now Bookouture are bringing our rights business back in-house, I am the go-to person for translation rights in all territories and film/TV rights across the Bookouture catalogue.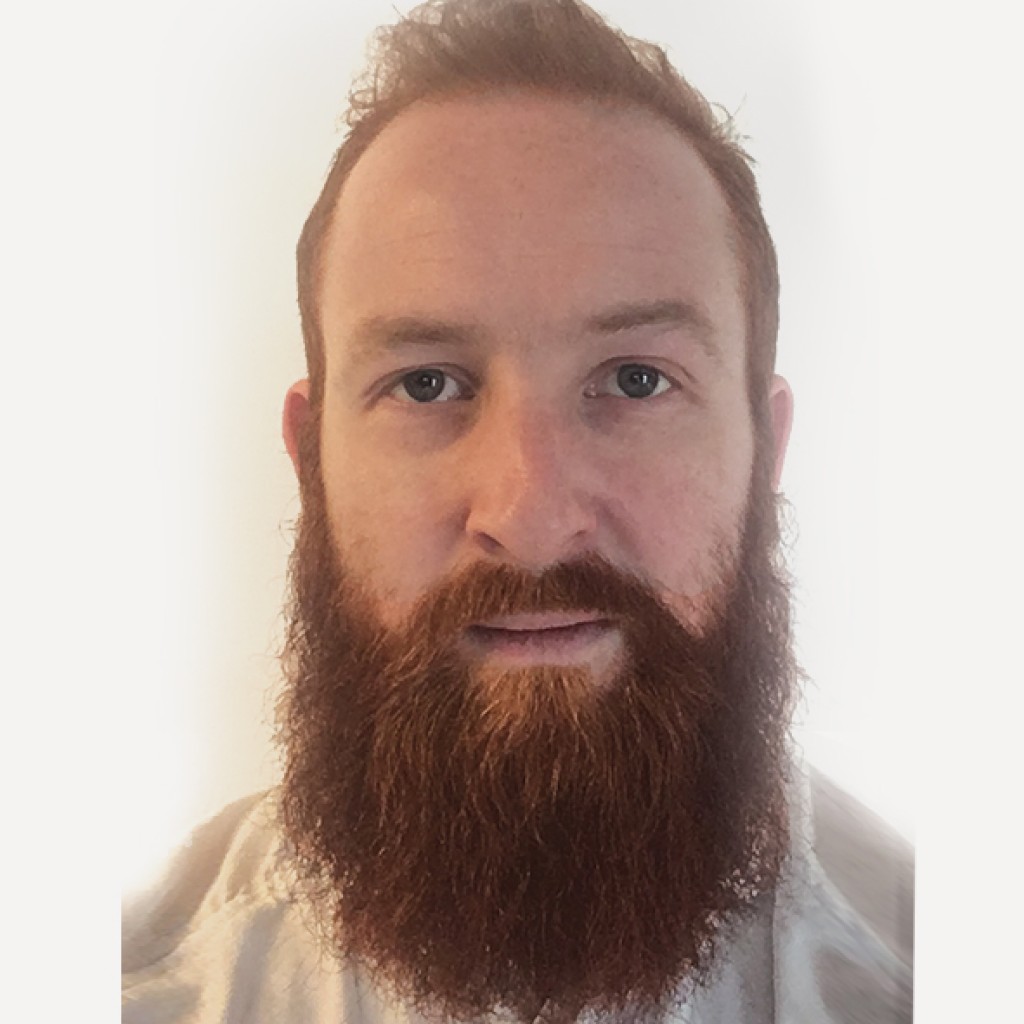 Digital Marketing Director
I joined Bookouture in August 2016, having previously worked in digital marketing and digital project management, both within traditional publishing at Orion and outside the industry. I believe Bookouture is challenging the existing publishing model and the chance to work in such a dynamic and forward-thinking environment was too good to pass up.
Head of Digital Marketing
Commercial publishing, building communities and connecting with readers is my passion, and after honing my skill set in a breadth of positions across the publishing industry at Head of Zeus, Hodder & Stoughton and HarperCollins, I was thrilled to join the Bookouture team in 2021 as Head of Digital Marketing. I am excited to further develop new strategies and innovations, build international author brands and reach readers all over the world as part of this dynamic team. 
I have run my successful book blog Kim the Bookworm since 2009, and have read and reviewed thousands of books for publishers and authors. In 2015, after working in PR, sales and marketing for 24 years, I took the leap into full-time publishing and am delighted to be part of the awesome team at Bookouture, sharing our amazing books and authors with the world. I am now absolutely living my dream!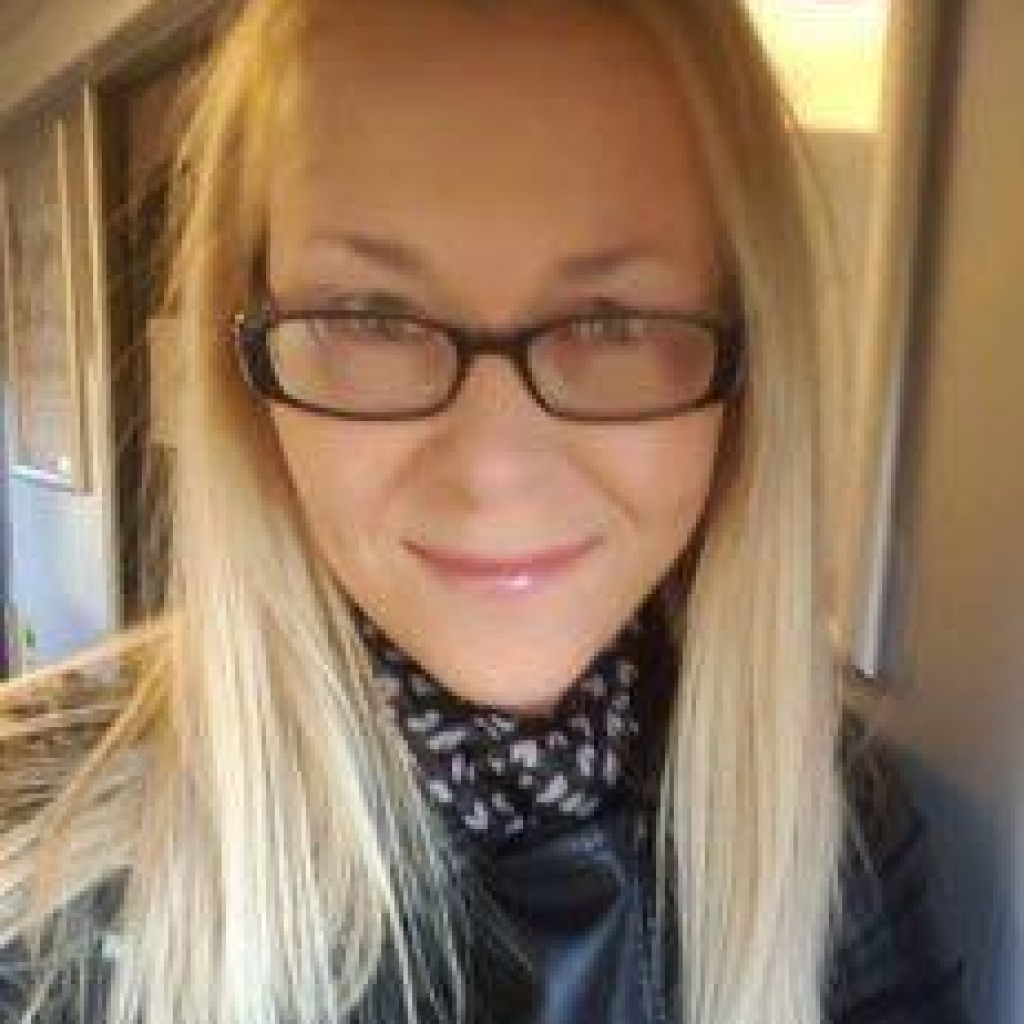 Publicity and Social Media Manager
I have run an award-winning book blog, CrimeBookJunkie, for a little over two years now but my passion for reading and reviewing spans decades! I have had freelance experience as a manuscript advisor as well as running my own publicity services company for a time.
I had worked in criminal justice for over 18 years when a dream-come-true opportunity to work in publishing arose and I leapt at the chance. I am thrilled to be working at Bookouture and I am really excited to be able to share all the amazing books and authors and spread the #BookLove everywhere!
I joined Bookouture in 2021 after three years in the Hodder PR team where I worked across a wide range of titles on the list. I am now Campaigns Manager for Thread, leading the campaigns for all our non-fiction titles and working with the fantastic team to help build and shape Thread's identity.
I worked in non-fiction publishing after completing an invaluable MA in Publishing. I joined the Bookouture team in 2018 and love working closely with authors to make their books the best they can be.
I joined the exceptionally talented Bookouture team in September 2020 after five years at Bonnier Books UK, where I handled their non-fiction digital publishing before moving on to focus on audio. I've worked on a variety of bestselling audiobooks, from laugh-out-loud celebrity memoirs to chilling true crime stories. The audiobook market is growing rapidly, and I'm excited to work with our brilliant Bookouture authors to bring their books to life in this format. I'm also passionate about audio first publishing and I'm on the lookout for fiction and non-fiction that will captivate listeners.
Before joining Bookouture in spring 2019 I was the crime and thriller publisher at Hodder, where I worked with authors including Angela Clarke, Jeffery Deaver, Sabine Durrant, Erin Kelly and Vaseem Khan. I'm always on the hunt for a brilliant twist, an intriguing detective or a standout hook, as well as reading group and women's fiction that makes you laugh, cry and think. I'm so excited to have the chance to find new authors for Bookouture's bestselling and market-leading list.
I joined Bookouture in 2018 to pursue my passion for digital publishing. I have published everything from romance to psychological thrillers, and my authors have included bestsellers Lucy Dawson, Jill Childs, Linda Green and Tracy Rees. I love twisty thrillers, family epics, backstabbing best friends and clandestine affairs. Two of my dream authors to publish would be Jodi Picoult and Liane Moriarty. I am originally from San Francisco, California but have lived in the UK for more than a decade.
I joined Bookouture in August 2020 and have worked as an editor for 15 years. Prior to joining Bookouture, I managed the editorial team at Amazon Publishing, publishing million copy bestsellers Mark Edwards and Damien Boyd as well as Tina Seskis and Anna Ellory. Before this, I ran the Windmill paperback list at Penguin Random House and started my career at HarperCollins. I am looking for authors across all commercial genre fiction to be the digital bestsellers of tomorrow: from crime thrillers which get under my skin to evocative historical fiction and emotional women's fiction with relatable characters.
After working on a variety of bestselling authors at Transworld, Michael Joseph and Avon, I joined the Bookouture team in 2015 and have never looked back. Patricia Gibney, K.L. Slater and Carol Wyer are just a few of the authors I publish at Bookouture and I'm actively on the lookout for fabulous storytelling with a brilliant hook.
Prior to joining Bookouture in 2017, I'd been lucky enough to work in commercial fiction publishing for ten years. Previously I've commissioned commercial fiction at Avon, HarperCollins and Pan Macmillan, working with bestselling digital and print authors. My role as Associate Publisher really is a dream job. Bookouture are market leaders in commercial fiction – and with such a creative and supportive team it's not hard to see why.
Shalini Boland, Sarah A. Denzil and Jenny Hale are just a few of the bestselling authors I publish at Bookouture. I'm actively acquiring standout, gripping commercial fiction, books with an unforgettable hook and stories that will stay with you long after you turn the final page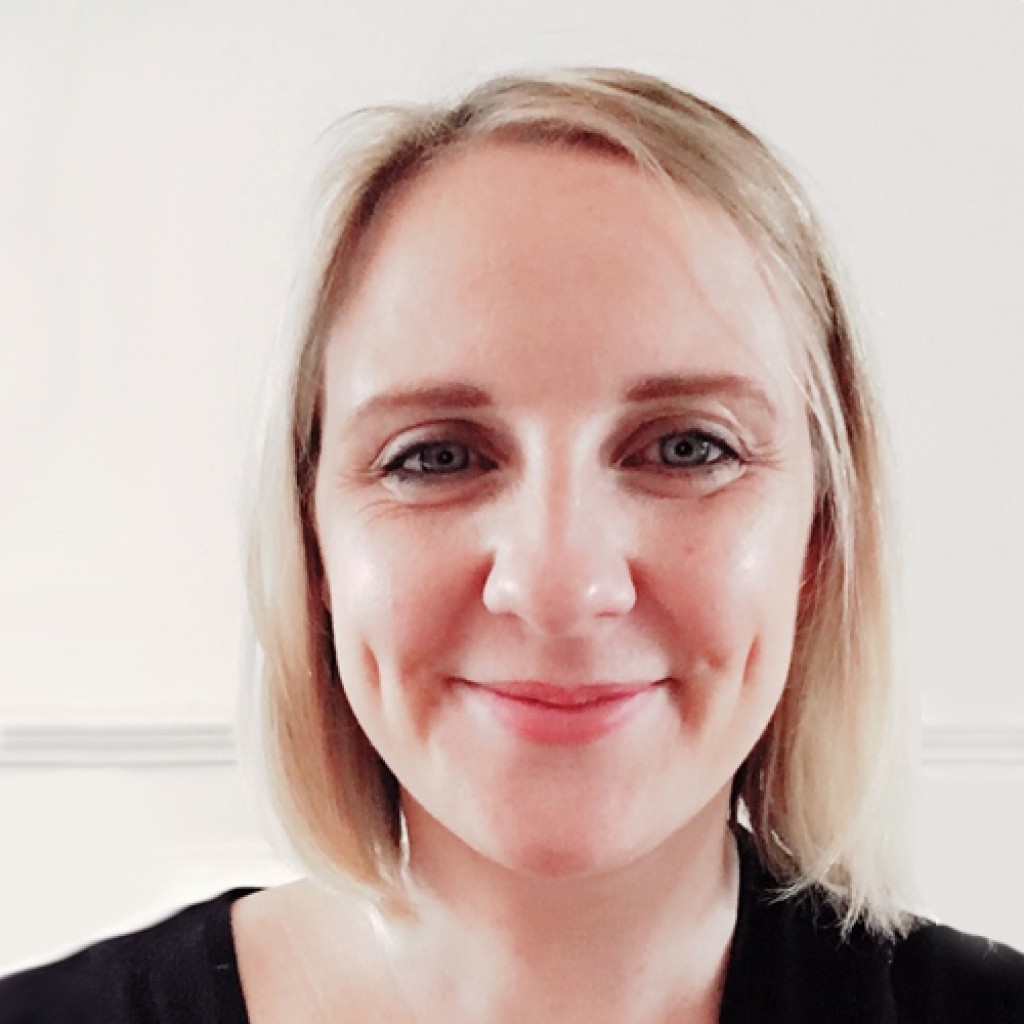 Before joining the Bookouture team in 2017, I had worked with a wide variety of bestselling women's fiction and crime writers as an editor at Hodder & Stoughton; subsequently in digital sales for Hachette UK, and then running the UK eBook store for Kobo. Working for Bookouture means I can bring together my editorial and retail experience with a view to seek out the best in commercial fiction and crime thrillers.
After seven years working as a literary agent for Janklow & Nesbit UK, I joined the Bookouture team to pursue my passion for commercial fiction with the best of the best in digital publishing.
As an editor, I'm always on the lookout for stand-out voices and original storytelling. The books I love have clever plots, ingenious hooks and always, always, a compelling protagonist with an unforgettable voice. Crime thrillers, psychological suspense, book-club and women's fiction, for me it's about smart, commercial ideas with big ambition.
I joined Bookouture after four years at Headline, where I commissioned across the fiction and non-fiction lists. My taste is eclectic and I'm excited to channel this into publishing a variety of genres. I'm just as gripped by an uplifting rom-com as I am by a razor-sharp psychological thriller and I'm always on the lookout for stories that make me cry with laughter or gasp in shock. I love books that are bursting with secrets and lies, whether I'm left feeling warm and fuzzy or watching my back!
Before joining Bookouture in 2017, I worked as Digital Publishing Manager at Penguin Random House, working with bestselling authors and launching new digital products under the Penguin brand. I came to Bookouture with a passion for digital publishing that has grown and grown and I am privileged to work with a team of brilliantly talented people in a job that fuels both my creative side and my rather nerdy love of data. And I have built a list of brilliant commercial fiction authors, all bringing their own passion to their books, which I am truly proud to publish. I'm always looking for new voices – gripping crime thrillers, psychological thrillers that knock my socks off with a killer twist or a women's fiction title that warms the cockles or has me weeping as I turn the pages.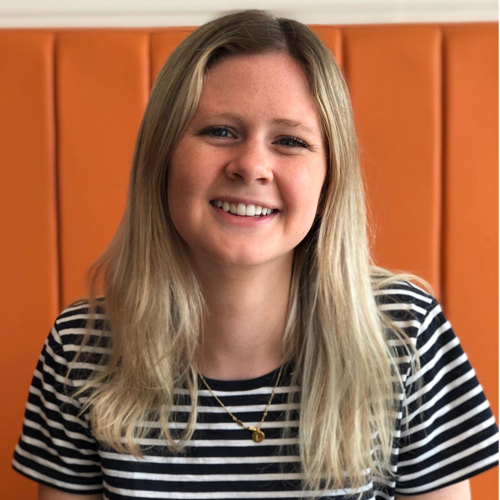 I joined Bookouture after three years at Little, Brown, where I commissioned crime and thrillers for the Sphere Fiction list. I am excited to be acquiring across all commercial genres for Bookouture's bestselling list, from crime fiction and psychological suspense, to reading group and women's fiction.
Whatever the genre, I am always on the lookout for a standout hook, unforgettable characters and original storytelling that will keep me gripped from the first page to the last.
I have previously worked in educational publishing at HarperCollins and, after spending some time outside publishing, I was thrilled to be offered the Publishing Executive role. The focus on quality commercial fiction and the intelligent and ambitious approach to every step of the publishing process makes Bookouture an exciting place to be, and I'm delighted to be working alongside the brilliant team.
I worked at Lucas Alexander Whitley Literary Agency for three years before joining Bookouture in 2017. Now as Commissioning Editor I can't wait to add more bestsellers to our list. I'm passionate about twisty commercial fiction, the biggest hooks and the best new writing.
I joined Bookouture in 2018, after working at Headline and Jessica Kingsley Publishers, and I am thrilled to be continuing my passion for publishing bestselling commercial fiction. From swoon-worthy romance to gripping psychological suspense, I adore books with tension, twists and above all a satisfying ending.
I joined Bookouture in summer 2019 after previously working in lifestyle publishing and then fashion. I am passionate about stories of all kinds and I look for books that make me feel something, whether that's a nail-biting crime thriller or a heart-warming rom-com. I am excited to grow my career within such an innovative and talented team!
Head of commercial analysis
After an invaluable year in marketing at Bookouture I became a commissioning editor, and published bestsellers such as The Little French Guesthouse, Bad Little Girl and The Summer House. I loved the role, but became the commercial manager as I wanted to use my experience to do what I feel makes Bookouture the best publisher around – optimising live books to give each one the best chance of success.
Previously, I have worked as an assistant agent at Christine Green, and a creative writing tutor and editorial assistant at The Complete Creative Writing Course.
Digital Marketing Executive
The first four and a half years of my career were spent working as an Account Manager at an advertising agency. I joined Bookouture in 2021 as part of the digital marketing team and am really looking forward to combining my advertising and marketing knowledge with a life-long love of reading and all things book related.
After completing an MA in Publishing Media in 2017, I started my publishing career as a Rights Assistant at Bonnier Books in 2018. After 2 years there, I joined the Bookouture team in the Autumn of 2020. It's exciting to be immersed in the innovative world of digital-first publishing and to be part of a team seeking out new roads in translation markets around the world.
digital operations Executive
I began my career in publishing in Barcelona after graduating with a BA in Philosophy and an MA in Comparative Studies in Arts, Literature and Philosophy. I then went on to complete an Executive Masters in Digital Publishing, before moving to London.
I am absolutely delighted to join Bookouture and much looking forward to contributing to its success. I am so passionate about books and data that in my spare time I enjoy volunteering in a community library, where I am also the Chair of the IT Committee.
The majority of my career has been spent creating bespoke systems, maximising efficiency and using data to drive decision-making. I'm thrilled to join Bookouture where I can combine my love of books and my passion for data to optimise digital sales.
Before joining Bookouture in 2020, I spent three years working for Ebury, Penguin Random House's non-fiction division, and as a freelance editor. I have worked across marketing and editorial, with a focus on audience insights and trends in non-fiction. I'm delighted to now be part of Bookouture's non-fiction imprint Thread. I'm always looking for an exciting true story, a touching memoir or a smart new way to approach life and business.
I began my publishing career in publicity after completing an MA in literary translation and creative writing, and after spending some time in the charity sector. I am so thrilled to be growing my editorial career in commercial fiction as part of the trailblazing Bookouture team. I absolutely love writing with a strong sense of place, memorable characters and a tightly driven plot – and I am always on the look-out for heart-pounding, twisty crime and thrillers.
After working in trade and academic publishing and marketing, I was thrilled to join Bookouture in 2021. I am drawn to strong characters, compelling ideas and immersive storytelling across a variety of genres and, as a fine art graduate, I love an attention-grabbing cover. I am excited to continue my career within such a creative and dynamic team.